Cleven-Surdahl-Thompson Families
Cleven, Surdahl, Thompson families with origins in Norway.
Your help in identifying errors and updating these files is encouraged and appreciated. Send information to addresses below.
Current photos or photos of ancestors are especially welcome.

---
Table of Contents
Tønnes (Tennie) Cleven (Quick Access)
Tonnes (Andrew) Surdahl (Quick Access)
Oskar Thompson (Quick Access)
Thomas A. Thompson (Aareg) (Quick Access)
Surname List (Abbreviated)
Surname List
(Full)
---
Listed below are links to a map of the area of Norway just to the north of Moi where ancestors lived. Two versions are available for your perusal at different levels of resolution, Half Screen (150 KB) and Full Screen (470 KB). Your internet access speed and patience will guide your choice. Thanks to Delano Surdahl for the map. His notes about his visit to this area are here
Also available is a letter written by Les Vea about his trips to Norway, visiting the area where Thomas A. Thompson and where Lettie Sanstol came from. Included are some pictures and maps.

Introduction by Jurene Gjesdal
---
Who to Contact for More Information
Send E-mail to dsurdahl@comcast.net

Send mail to:
Delano F. Surdahl
8520 Evangeline NE
Albuquerque, NM 87111-2162
(505) 298-7283

Send E-mail to jdthomp33@comcast.net

Send mail to:
J.D. Thompson
887 Sonoma Ave #7
Santa Rosa, CA 95404
(707) 293-9763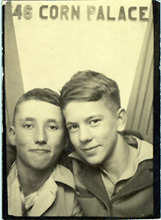 ---